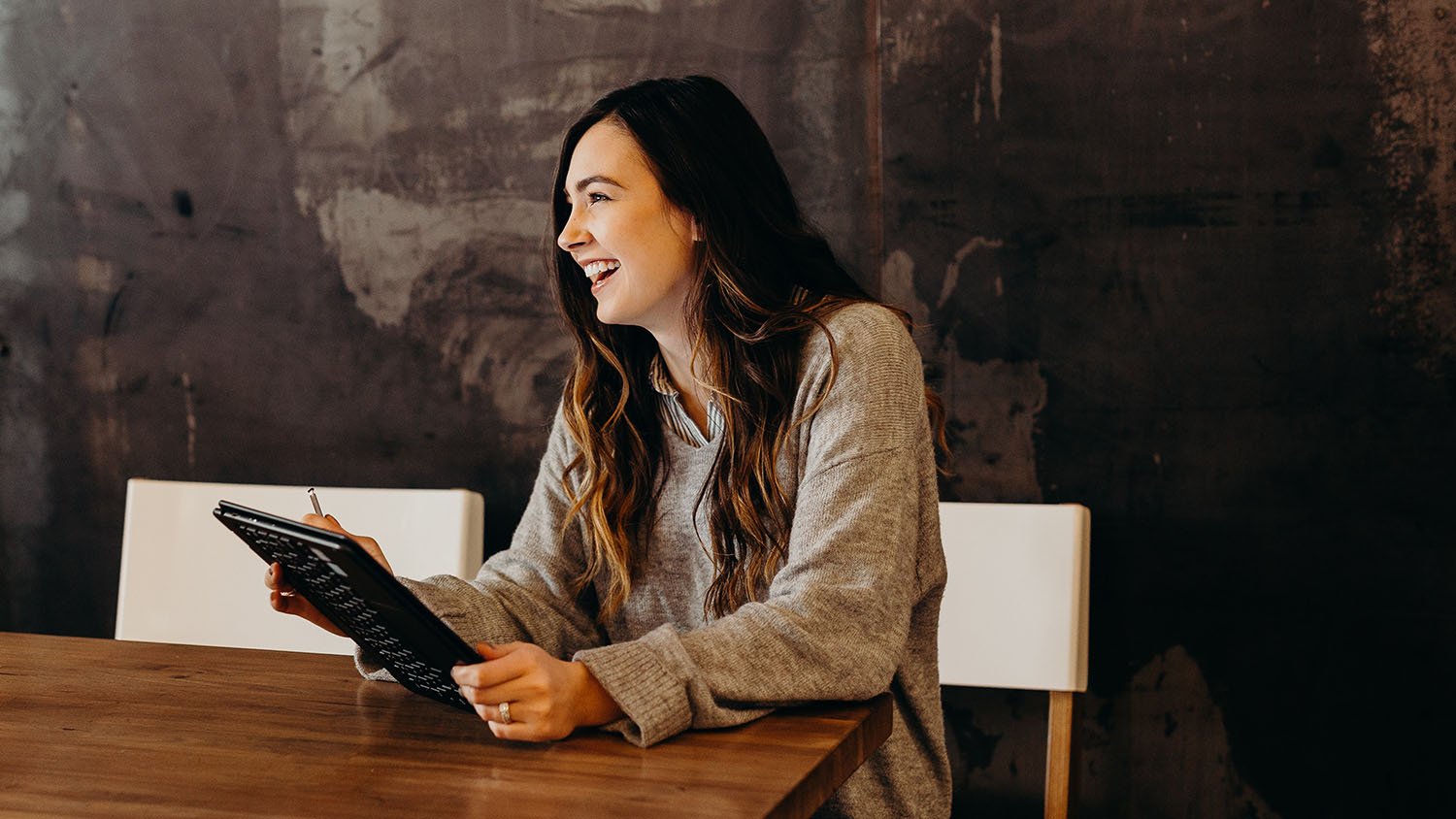 Not too long ago, it was slim pickings as far as small business software was concerned— but much like flat-screen TVs, the options only seem to grow broader and cheaper.
Sounds great, right? But as a business owner, the number of tools available can start to feel like a Cheesecake Factory menu: overwhelming and hard to choose from.
What are the best tools to run a small business?
The tools you use to run your business should enable you to work smarter, NOT harder. Just because Salesforce is the most popular CRM on the menu doesn't mean it's the best fit for your business— trust us, we've been there!
As a small business owner, you should focus on finding tools that will help improve core business processes and achieve your goals. You don't need to implement every tool on the market. There are many flashy apps, plugins, and platforms, so it's crucial to prioritize according to your objectives.
Typically, you'll want to look for tools that assist your business in these key areas:
Task Management

Project Management

Collaboration

Meetings & Schedules

Marketing

Emails & Communications

Accounting & Taxes

Hiring & Payroll

So, what are the best tools for small businesses? Here are our top 15 picks.
15 Best Tools to Run Your Small Business Better
1) BIT.AI
Bit.ai is one of the best overall cost and time-saving tools that a small business owner can use. Bit.ai allows its users to customize workflows and organize documents from all other platforms in one central place. Real-time collaboration, live-sharing, tracking, and embedding documents are a breeze—customized branding and security for content located on its site as well as in transit. Bit.ai can integrate with over 100 common applications such as Google Docs and Sharepoint.
Bit.ai offers free and low-cost plans that small business owners can take advantage of. They also extend special rates to start-ups, education, and non-profit organizations.
Check out plans and pricing for Bit.ai here.
2) SLACK
Slack can simplify internal communications by using dedicated channels for individual projects, topics, and teams. It centralizes communication and makes it easy to recall previous conversations with the ability to search messages.
The features included in the free plan can be enough for some small businesses to operate without the need for upgrades. However, if you need access to more storage, communication, collaboration, and project management tools, you can quickly sign up for affordable paid plans.
Check out pricing for Slack here.
3) EVERNOTE
Evernote is an incredible application to organize notes and information across multiple devices. It's a multi-functional tool that can be used across teams for collaboration or independently for individual note-taking. You can connect notes to your calendar, create to-do items, set due dates & reminders, and check off completed tasks within Evernote.
Check out pricing for Evernote here.
4) MAILCHIMP
Mailchimp is the most user-friendly email marketing tool for new and small businesses to use. The free service allows you to send email marketing campaigns to up to 2,000 contacts or subscribers. Mailchimp provides basic yet beautiful email templates, contact forms, and landing pages, a creative assistant to help you choose campaign designs, and a CRM (Customer Relationship Management) tool to track and understand your audience— and that's just the free plan.
Paid plans through Mailchimp can provide all-in-one marketing services, including campaigns, task automation, ad creation for Facebook and Instagram, data analytics, integrations with popular apps, live support, and even more.
Check out pricing for Mailchimp here.
5) BUFFER
Buffer helps small businesses manage their social media accounts and drive engagement with their audiences. You can schedule posts in advance and post to multiple social media channels simultaneously from a single platform.
Using a social media automation tool is really helpful for businesses with a small (or non-existent) marketing team because you can more than double your output for the effort. Tools like Buffer also provide valuable metrics on your social media performance that the platforms themself do not offer.
Check out Buffers pricing plans here.
6) ZOOM
Zoom sets the gold standard when it comes to video calls and conferencing. It's become a core part of many businesses' internal and external communications over the years— and I'm sure we've all heard "Let's hop on a Zoom call" at some point in our lives now.
Small businesses can use video conferencing to connect with employees working remotely, demo products to leads, and touch base with current customers. Features like screen sharing, breakout rooms, webinars, polls, and whiteboarding make Zoom an invaluable tool for small business owners.
The free plan includes one-on-one meetings with no time limit and up to 45 minutes for more than 2 participants.
Check out Zooms plans and pricing here.
7) ASANA
Asana is a user-friendly project management tool that small business owners can adapt to quite quickly. It automates repetitive tasks and allows you to manage multiple projects at the same time. You can create custom forms, templates, and processes to speed up implementation— and use dashboards and reports to track progress across projects.
The free version of Asana allows for team collaboration of up to 15 people, time tracking integration, and 100 integrations with other popular apps.
Check out Asana pricing and plans here.
8) GOOGLE WORKSPACE
The free version of Google tools such as Gmail, Google Drive, and Google Docs/Slides/Sheets are handy tools that might be sufficient for some small businesses, but the paid version of the Google ecosystem, Google Workspace, includes even more.
Google Workspace provides more storage capacity, a custom business email, longer video conferences with more participants, and meeting recordings that save on the cloud. It's an excellent tool for new businesses because it covers a lot of ground in one platform.
Check out Google Workspace plans and pricing here.
9) ZAPIER
Zapier is a code-free workflow automation tool that enhances productivity by automating various tasks. It can cut out time-consuming, repetitive processes by creating workflows that link other business apps together.
For example, you could create a workflow (known as a "Zap") to automatically add customers who place an order through your website to your email list in Mailchimp.
Check out Zapier pricing and plans here.
10) CALENDLY
Calendly is an appointment setting tool that allows you to book and manage meetings more effortlessly than ever. With the free plan, you can set unlimited one-on-one sessions, connect to your calendar and integrate with videoconferencing tools such as Zoom and GoToMeeting.
Once you create your availability schedule, you can share your Calendly link with others to book a meeting with you. You and your invitee will receive automated notices for the meeting as well as any changes or cancellations.
Calendly is free to use individually, but the paid plans include group meetings, multiple calendar connections, and use over 700 app integrations if you need a solution for larger teams.
Check out Calendly plans and pricing here.
11) GRASSHOPPER
Having a virtual phone system has become a necessity for modern businesses because it isn't tied to one device or location— and Grasshopper is one of the best-rated and most affordable systems that cater to small businesses.
You can set up shared lines for teams or receive calls to the office on your cell phone. The mobile app allows users to separate business calls from personal calls easily, and the web app lets you make and receive calls on your computer. Custom greetings, texting, voicemails, voicemail transcriptions, call forwarding, extensions, and 24/7 support are included in all plans. Price plans increase as you need more phone numbers and extensions.
Check out pricing for Grasshopper here.
12) CANVA
Canva is a user-friendly and affordable graphic design tool that can help small business owners create beautiful designs with limited expertise. There's a variety of drag-and-drop features to help you make the graphics you envision. You can create social media posts and ads, marketing logos, business templates, presentations, calendars, cards, and more— no design experience necessary.
Canva offers a free plan with access to templates, designs, storage, and the ability to collaborate with others. The paid Pro-Plan offers a 30-Day free trial and includes everything in the free plan, plus you get to design and schedule content for popular social media sites.
Check the out pricing for Canva here.
Learn how to use Canva and Zoom together to create a fun hiring experience for remote employees here >> How to Hire Remotely: 5 Tips for Your Growing Team
13) TURBOTAX
TurboTax is an entry-level tax preparation tool that can help small business owners maximize tax refunds. It can find tax deductions specific to your industry and help you estimate and plan your taxes for the coming year.
TurboTax guarantees accurate tax calculations and will refund you (with interest) for any calculation errors that result in penalties with the government. There are several options for using TurboTax on your own, upgrades for live support with a tax expert or professional tax preparation.
Check out TurboTax pricing here.
14) QUICKBOOKS
Quickbooks is the most popular bookkeeping program for small business owners. You can easily track your income and everyday expenses, create invoices to bill customers and accept payments as well. You can even tack on additional products for time tracking, payroll, and inventory management for a whole business suite.
Quickbooks has an online version and a desktop version— but we suggest Quickbooks Online. That way, you can access your books from any device and integrate them with other business apps.
Check out Quickbooks plans and pricing here.
15) SYMPLY
Symply focuses on serving small businesses by making payroll and HR tasks as easy and quick as possible. It's an online service that includes all the tools you need to onboard new hires in minutes and run payroll with a few clicks. And the best part is that you don't need prior payroll experience or an HR department to navigate the software.
Symply also comes with employee profiles so your employees can manage their information and access paystubs & other documents whenever they need to.
Symply offers a free employee onboarding plan that includes self-service onboarding, direct deposit setup, and digital document creation & management. Or you can upgrade and pay a monthly subscription to run payroll and unlock other HR management features.
Check out pricing for Symply here.